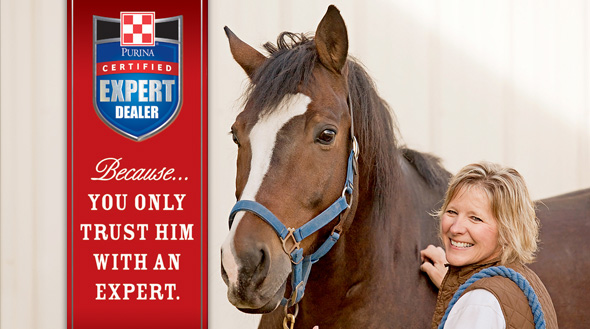 Being a Purina Certified Expert Dealer means that we offer a complete line of quality Purina feed products and have knowledgeable associates who care first about our customers, and their animals. Training is a key element for our Certified Expert staff and you can depend on us for Certified Expert advice!
Expert Articles & Advice
July 1, 2014
Starved horses can be a product of owner ignorance or economic hardship. Regardless of the reason, a horse may end up in a debilitated state. The goal for the new caretaker is to help the horse return to good health and appropriate body weight as quickly and safely as possible.
July 1, 2014
We all love spending those long summer days outdoors with our pets. Let's face it, they're our furry companions and wherever we go, they go too. Keep in mind that like humans, not every pet can stand the heat.
Special Offers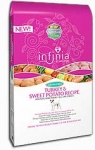 Buy any 30 lb. bag of Infinia dog food and get a 5 lb.
Valid 7/07 - 7/31/2014
Homepage Video
New Purina® SuperSport™ Supplement -- Proven, Faster Recovery
We're excited to introduce SuperSport™ amino acid supplement — proven to speed recovery* and help horses be ready for what's next. Learn more about the science behind this product and receive a trial offer at supersportready.com.
Quick Contact & Hours
Manager: Thomas Summers
PO Box 430

4002 Jefferson Pike

Jefferson

,

MD

21755
Phone:
301 473-8300
Fax:
301 473-5590
Toll-Free: 800 201-6330
Email:
feeddiva@yahoo.com
Mon - Fri
8:00 am - 5:00 pm